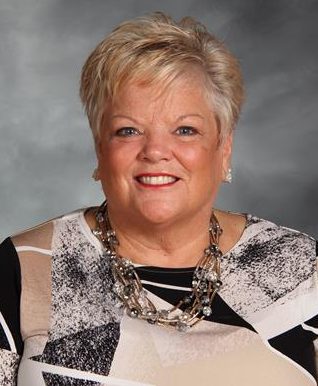 Mavis DeMar: Principal
Mrs. Mavis DeMar is thrilled to be the principal of one of the best Catholic Schools in the western suburbs! She is a Naperville native and attended all Naperville Schools. She is also a proud graduate of North Central College. She has a Masters Degree in Curriculum and Instruction, and a Masters Degree in Educational Leadership. She began teaching in Wheaton, where she taught for the first 22 years of her career. She has taught every grade level from Pre-K to 6th Grade and Substitute taught at the Junior High level. Mrs. DeMar also established a multi-age 1st-2nd Grade program in Wheaton, which was hugely successful for students and adopted by other schools. In 2007, Mrs. DeMar was "called" to support "at risk" students and left Wheaton to begin that effort. She served as a Principal in East Aurora at a school with 945 students and 70 staff members. She then moved up to work with novice Principals coming into the district from North Central College. She was part of a $5 Million Dollar grant from the state of Illinois to develop Principal Leadership in "at risk schools." Next she became Coordinator for Human Resources at the district level. She has spoken at National Conferences on the subject of "Creativity in the Classroom," "Filling the Gap with At Risk Students," and "Developing Effective Principals for the Future." Mrs. DeMar has taught leadership courses at Aurora University and has helped to develop over 32 present day Principals in the Western Suburbs!
Mrs. DeMar enjoys reading, writing, and entertaining family and friends with her husband. She has been married for 34 years and has two sons, Tom and Ryan. Their sons have been dedicated to student learning and coaching at the high school level. "The boys" are married to amazing teachers as well and they are a family that believes in Educational Servant Leadership. Mrs. DeMar loves the students, staff, and families of St. Raphael and praises the day she walked into this amazing learning environment where people really show with their actions just how dedicated they are to students. Greatest goal…making Disciples of Christ!