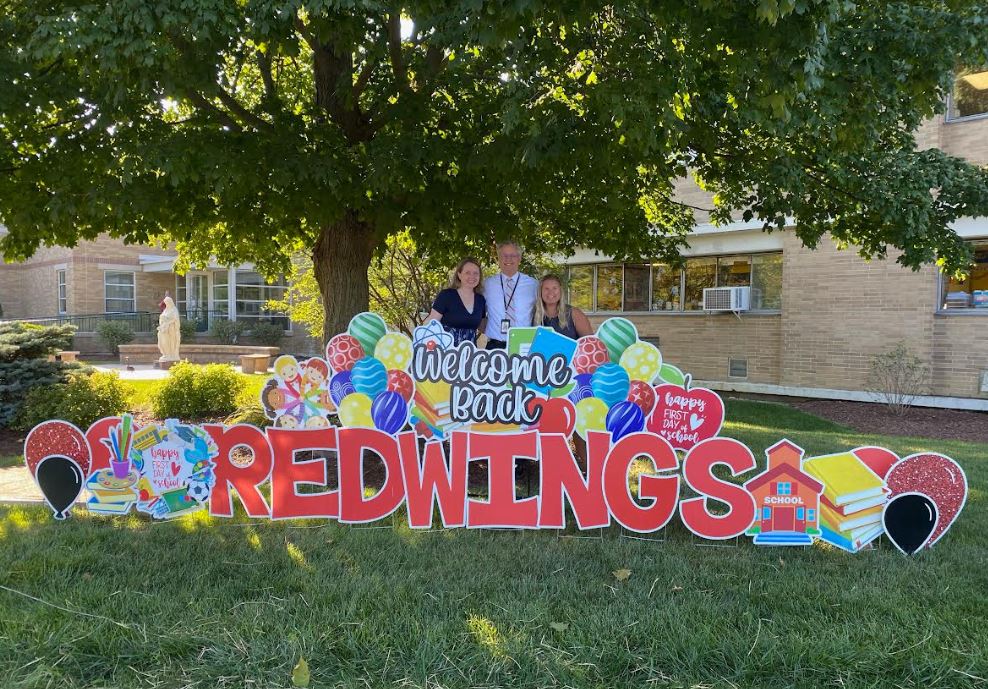 St. Raphael Catholic School
St. Raphael Catholic school provides an environment that supports the Joliet Diocese mantra of We Teach More. Why? At St. Raphael School, we teach the whole child. We teach the Catholic faith, we teach academics, we teach social skills, and we teach emotional skills. We teach our children the virtues and yes we teach right from wrong, just like our parents. Through these efforts we send students out into the community who understand what it means to be exemplary members of our society. They are active Catholics who understand the Catholic viewpoint and dedicate themselves to enriching the lives of others.
School Philosophy
Our St. Raphael School ministry of the St. Raphael Parish, believes that our goal first and foremost is to create Disciples of Christ and help our students to become Saints in Heaven. We educate all students of parents who have placed their children in our care. We work as teammates with our parents who serve as their child's primary educators, our different parish ministries and The Diocese of Joliet in creating students who show their faith in a myriad of ways including service to others in the parish and in our community.
We believe in educating "the whole child," spiritually, intellectually, physically, socially, personally, and emotionally. Hence the mantra – We Teach More! We educate the child through a planned, sequential, and integrated curriculum. The curriculum aims to accommodate and support the diverse learning styles of all students. Our teachers are committed to academic excellence for each student based on their individual potential. At our school we foster respect for one's self and others. We also believe in teaching students to take responsibility for their actions, and work together in honesty and fairness. We want our students to become good stewards of how they spend their time through service in their homes, school, parish, and community. We want our students to share in a reverence for life and a respect for the uniqueness of each individual.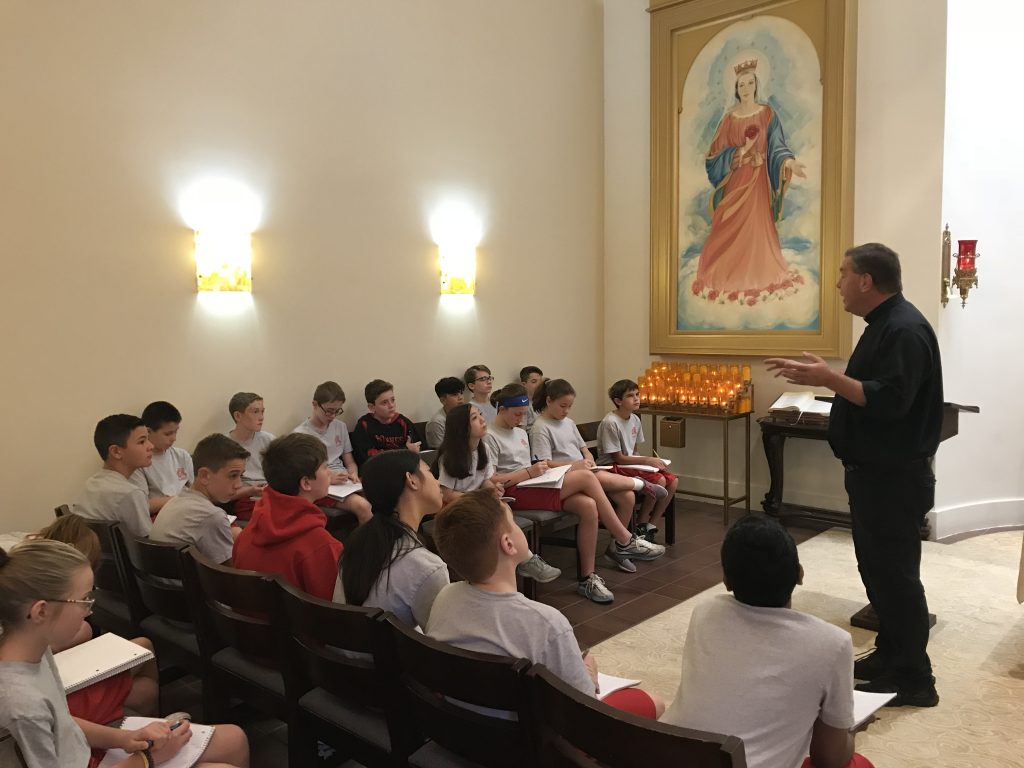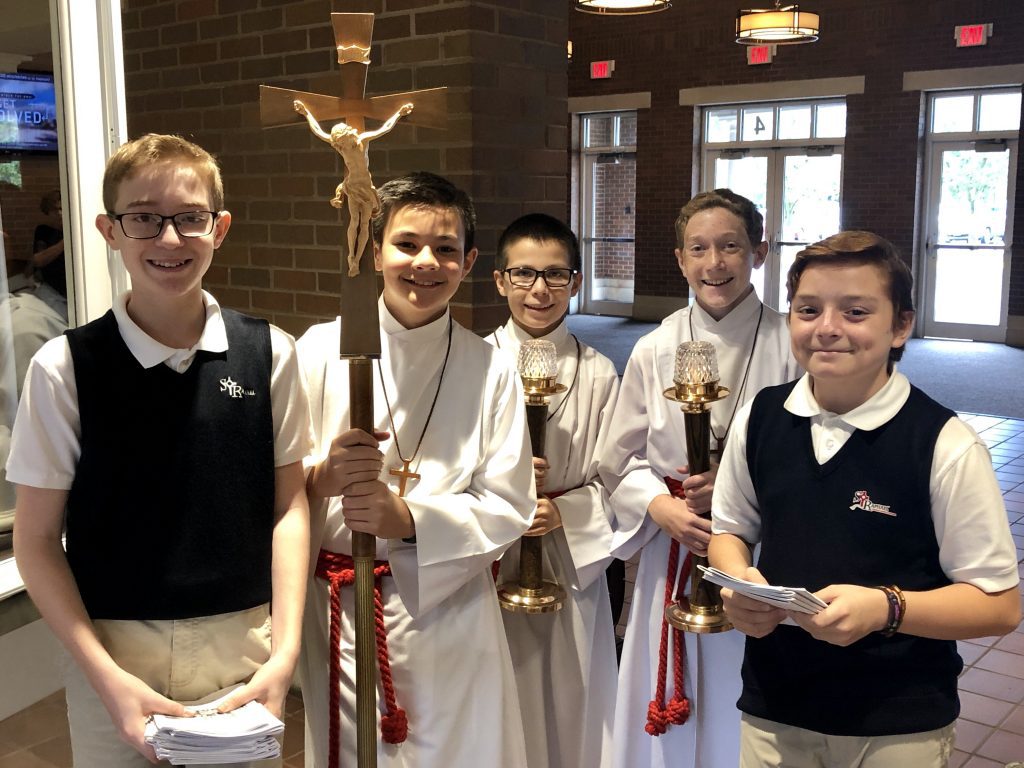 Tradition
Since 1964, St. Raphael School has supported students with a strong foundation in faith, academics, and community service, while working to prepare them for our ever-changing world. We are proud of our alumni and how they have taken the rich schooling experiences out into the world throughout the years! St. Raphael is known for its long standing standards of faith, academic, extra-curricular excellence and service throughout the community!
Our staff of professional educators are dedicated to the success of our students and have been committed to their success for over 60 years. Our parents, parishioners and alumni come back to St. Raphael to share their time, treasure and talents to help our students grow in all facets of our programming – faith development, guest speaker opportunities, working with athletics, or volunteering in classrooms. In accordance with our mission of providing an education that is rooted in the Gospel of Jesus Christ where Catholic doctrine and values, and academic excellence prepare each of our students for a life of faith, service, and integrity.
Academics
St. Raphael School consists of our Ginny Scholl Early Childhood Center, Kindergarten, the Lower school (grades 1-4) and the Middle school (grades 5-8). There is a strong emphasis on a rigorous but appropriate learning level for each and every child through all academic subjects: religion, reading, language arts, mathematics, science, foreign language and social studies. The curriculum is enhanced with enrichment in art, music, and physical education. Technology is integrated into all areas of the curriculum, also used to enrich the learning experience. The curriculum is tied to the Joliet Diocesan Standards, with an overall focus on God's truth, beauty and goodness. We believe that this faith foundation will allow students to truly understand how and why we are all on-going learners, which leads to personalizing each core subject.
Our Catholic faith is interwoven throughout the entire fabric of the school and its programs. Students plan and participate in class liturgies, all school Masses, and daily prayer. As part of the larger faith community, students take part in parish as well as classroom sacramental preparation. Altar servers add a spiritual service to the parish. We work to help students experience a personal relationship with Jesus, while understanding gospel values and virtue based leadership. They come to learn in the larger framework of a deeper faith life, and further knowledge sacred tradition and eternal salvation.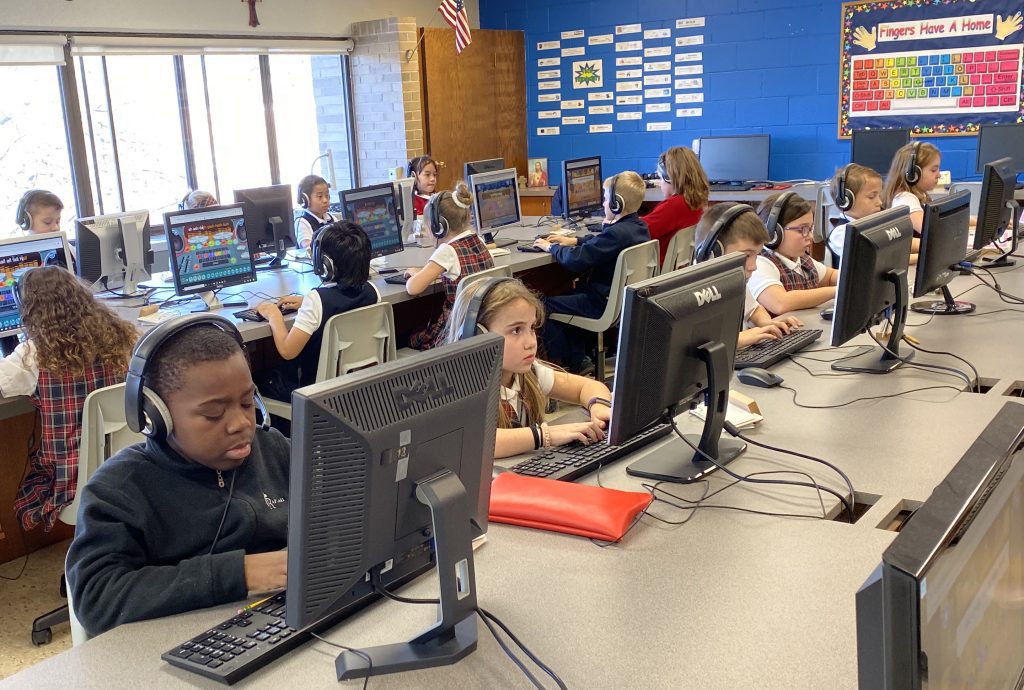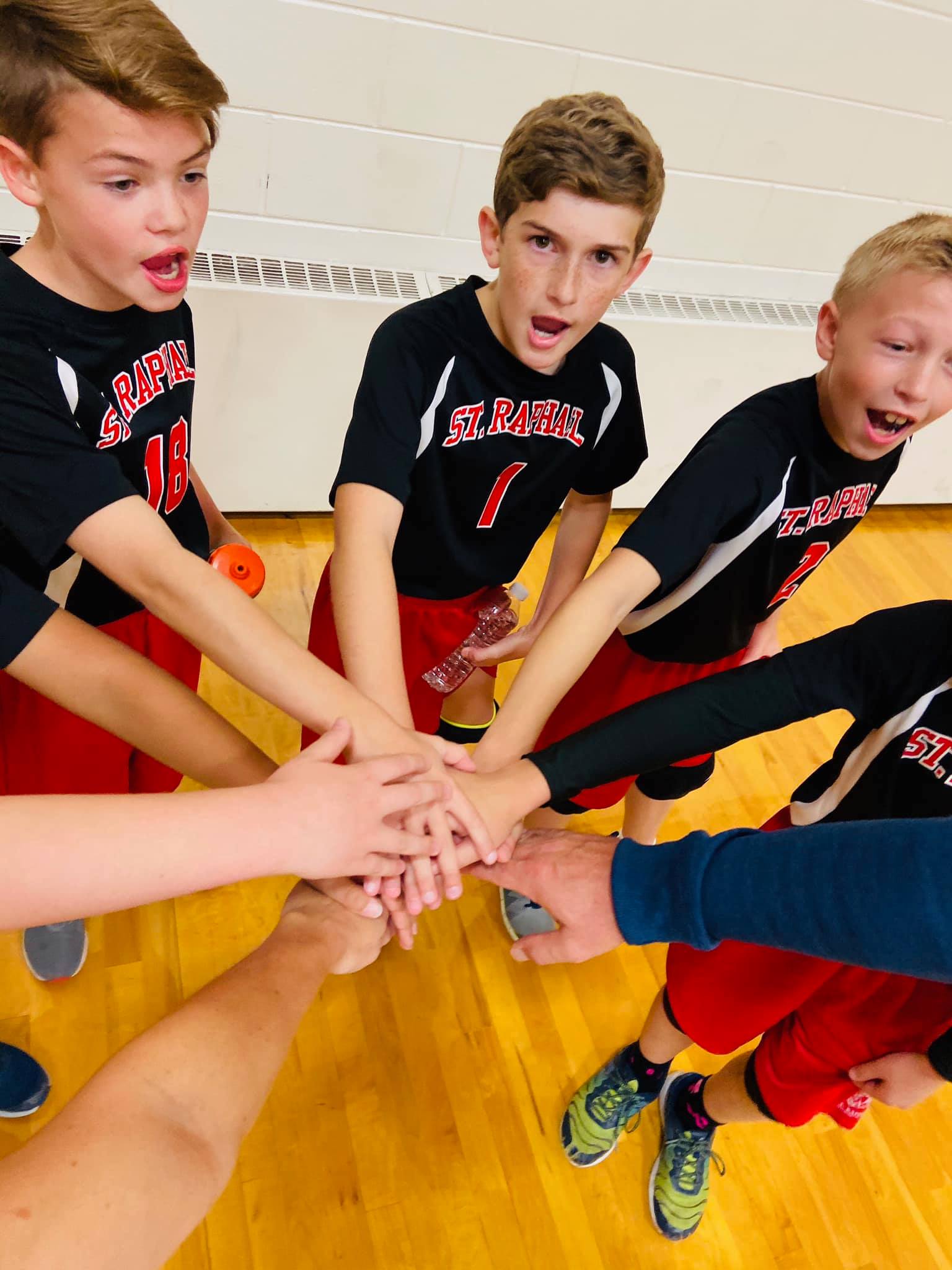 St. Raphael Catholic School exists to provide an education deeply rooted in the Gospel of Jesus Christ where Catholic doctrine and values, and academic excellence prepare each student for a life of faith, service, and integrity.

St. Raphael Catholic School Mission Statement
Differentiators for St. Raphael School
Standardized Test Scores
Iowa Tests of Basic Skills Standardized Tests administered to students in grades 2-8
Aimsweb Testing guides teachers in creating authentic, individual learning experiences
Technology
Technology plan approved by Illinois State Board of Education and the Diocese of Joliet includes:
1:1 tablet program for all students 1st-8th grade
Media Center consists of 32 PCs, networked to the classrooms with internet access
3rd grade and up Chromebooks which supports our differentiated learning curriculum
Academic Programs and Resources
Library utilizes an automated card catalog and circulation system:
Science program strengthened with emphasis on AIMS program involving integration of Math and Science curricula
Physical Education program includes Health and Gym
Foreign Language program in Spanish for grades K-8
STEAM/STREAM lab that encorporates the NICERC Curriculum, Robotics and Coding
Faculty and Staff
Our exceptional faculty is comprised of 30 Certified Teachers, 20 of whom hold advanced degrees:
11 Core Teachers K-8
Full-time Spanish teacher
Full-time Music teacher
Full-time Art-STEAM teacher
Full-time Reading Specialist
Full-time Librarian
Full-time Physical Education teacher
Part-time counselor/ social worker
Our staff also includes:
Teacher Assistants that support academic teaming with their core grade level team Pre-k-4th Grade
On-going job embedded professional development.
Teachers with Master's Degrees