Religious Education Apostolate for Christian Handicapped (REACH)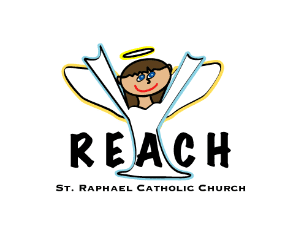 The REACH program helps students:
Play, work, and pray happily with others.
Develop a sense of awe, wonder, respect, gratitude and stewardship for God's creation.
Develop a sense of community and worship.
Know that God loves, protects and provides for them.
Recognize that prayer is talking with God.
Explore in active ways the Bible stories that form the Catholic Christian faith.
Celebrate their place in God's family.
The REACH program welcomes children who:
Are at least 6 years of age by September 1st.
Need a program at a slower pace with simplified lessons and a small student to instructor ratio.
Want to feel a part of a faith community.
Want to learn more about God's love.
Registration Information & Directions
Information: Registration is open to new students!
In order to register you must call the Youth Faith Formation office at (630) 615-7614.
Retreat Event-Join us at a new retreat for parents and caregivers of persons with disabilities!
Our REACH Program
Children are grouped according to age and/or ability. Each group has a Lead Catechist and each student is assigned a Helper Catechist. Classes are held twice a month from September to April. Sessions are from 9:30 a.m. to 11:00 p.m. and follow a routine. Each class begins with prayer. Students then work on a craft that relates to the day's lesson. The Lead Catechist then conducts a formal lesson and concludes the lesson with prayer. Finally, all the groups come together for snack time, singing, sharing, and socializing.
One of the special events at REACH happens in December. Families are invited to attend the REACH Advent mass. Students participate in all areas of the mass and prepare a special program. The mass is followed by a reception and a visit from Santa.
The REACH program also provides sacramental preparation for First Reconciliation, First Eucharist, and Confirmation.
Contact
For more information about the REACH program or to register, call the Religious Education office at (630) 615-7614.