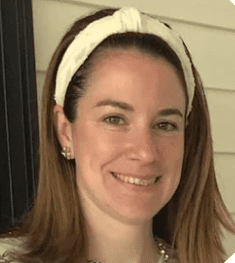 Lauren Persin: Communications Coordinator
Lauren began serving as the part-time Communications Coordinator for St. Raphael at the end of 2021. She, her husband Scott, and their two children have been members of the St. Raphael Faith Community for a while. Scott has been a member since his childhood and Lauren joined the parish in 2008. Their daughter attends school at Saint Raphael.
As a cradle Catholic, her faith journey began growing up in Bloomingdale where she attended Saint Isidore. Lauren attended North Central College earning a major in Organizational Communications and a minor in Human Resources. Faith, family and community are very important to her, and she is very excited to be a part of the Parish in this way.