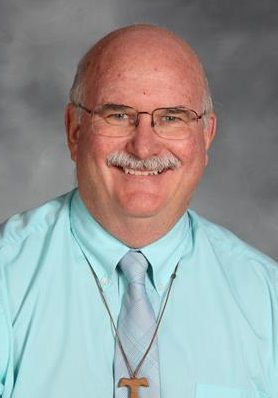 Barry O'Donnell: Director
Hi, my name is Barry O'Donnell. I have been a Lay Ecclesial Minister for 40 years and blessed to serve here at St. Raphael for 38 years. 33 years as the Director of Youth Ministry and the last 5 years as Director of Service and Pastoral Care. What a wonderful journey being transformed by the love of Jesus and sharing that love with the people of St. Raphael. I have treasured the opportunity Christ has given me to work with and minister to so many great people of all ages.
I have been married for 38 years to my wife Teresa and have 2 children and 2 grandchildren. Academically, I spent 2 ½ years at St. Francis Seminary discerning a priestly vocation and received my BA at St. Francis University in Loretto, PA. Subsequently, I received a M.ED in Counseling from Loyola U. in Chicago and a MA in Pastoral Studies from the Catholic Theological Union of Chicago. I am also a Professed Secular Franciscan.
One of my favorite Scriptures is Revelation 3:20, "Behold, I stand at the door and knock. If anyone hears my voice and opens the door, then I will enter his house and dine with him, and he with me." Our faith is an invitation given by Jesus through the Holy Spirit to have fellowship and communion with God, God's People and all of Creation. That is the invitation I have opened the door to in my life and encouraged others to do so as well!