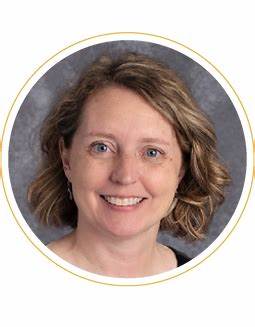 Dear St. Raphael School Family,
I am honored to be the principal of St. Raphael School! I take very seriously the trust parents place in our staff to provide a loving, safe environment for their children. As a mother who sent my own four children through Catholic schools, I firmly believe that a school culture strong in Catholic identity and academic excellence, with a lively community atmosphere, gives our kids just what they need to thrive.
I'm astonished by the experience, dedication, and love for teaching our staff possesses. I feel blessed to have the opportunity to work with such faith-filled people. I look forward to meeting families and students – waving to you at drop off in the morning, welcoming you to volunteer at the school, and speaking to you when you come to visit.
I am so grateful to be working with our pastor, Fr. Dan. He is kind and supportive. I appreciate Fr. Dan and Fr. Tom making Christ present in so many ways for our students, faculty, and staff. St. Raphael is a great place to grow in wisdom and grace!
Please feel free to contact me with any questions or concerns, bward@st-raphaelschool.org or 630-615-7633.
In Christ's Love,
Mrs. Becky Ward