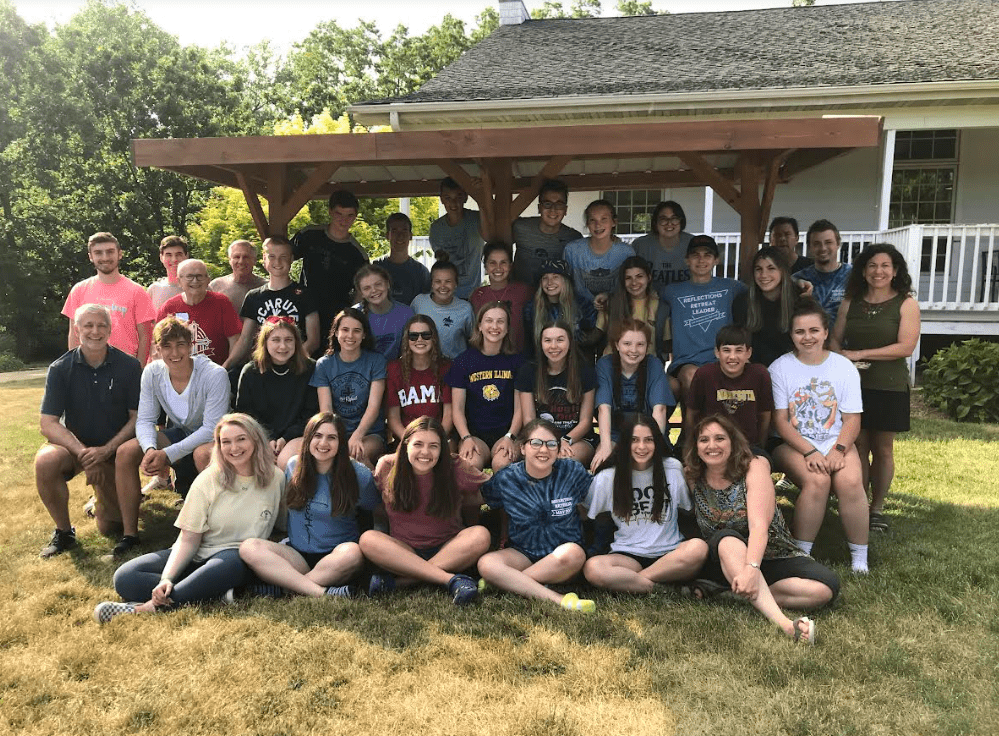 Raphael Peer Ministry (RPM) for Grades 8-12
RPM is for those teens in grades 8-12 that want to grow further in relationship with Jesus, make new friends, and have fun! The atmosphere at RPM is friendly and welcoming so you can just come as you are without fear of judgment!
A typical night includes social time, game or activity, prayer, scripture, large and small group conversations, music, and a new topic each week. The topics are always relevant and relate to what teens may be experiencing everyday while also incorporating our Catholic faith. Once a month we all go to Adoration in the chapel together and we also will have the occasional "fast" mass at the end of RPM. That's not all though! For RPM we do movie nights, game nights, parties, and many other social events throughout the year.
Don't want to come alone? Bring a friend! There is no sign-up… just show up!
We meet most Thursday nights from 7-9pm in the Teen Room (157) located next to the Youth Faith Formation Offices. Feel free to reach out to Chris with any questions. We hope you join us!
There are many other amazing faith opportunities for teens through RPM. Please go to the Events and Trips section for more information!
Contact Information: Chris Traub at (630) 615-7609 or ctraub@st-raphael.com