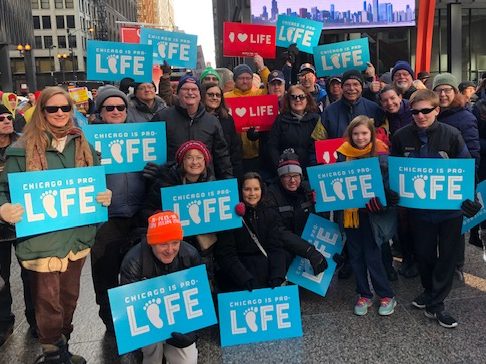 Members of this ministry work to preserve the dignity of every human life from conception to natural death and support pro-life activities. With the Diocesan Life Office, educational resources on life issues such as caring for the aged, the death penalty, opportunities for political action, pastoral care services for crisis pregnancies and post-abortion reconciliation are provided. Fund raising occurs through the sale of Mother's Day Mass cards annually.
Members participate in…
Chicago & Washington D.C. March for Life
40 Days for Life
Weekly Rosary for Life held each Monday at 7:00pm in our chapel
Baby Shower For Life – supporting agencies that assist new mothers with supplies to lesson financial burdens. (Sponsored by the Women's Auxiliary of our parish).