St. Raphael's Annual Christmas Sharing Program provides an opportunity for parishioners to help needy families and individuals in our community.
There are three ways to participate:
Adopt-A-Family
A parish family or group sponsors a needy family by purchasing gifts for each child in the family. Families of all sizes are available for adoption. Each family provides a gift "wish list." Sponsor families or parish groups should call Kathy Ford at 630-615-7613, in early November to be assigned an adoptive family.
"Giving Tree" Gifts
Tags are available on the trees in the Church Narthex. Parishioners may select a tag from the tree in late November (Thanksgiving weekend). On the back of each tag is a gift item to be purchased.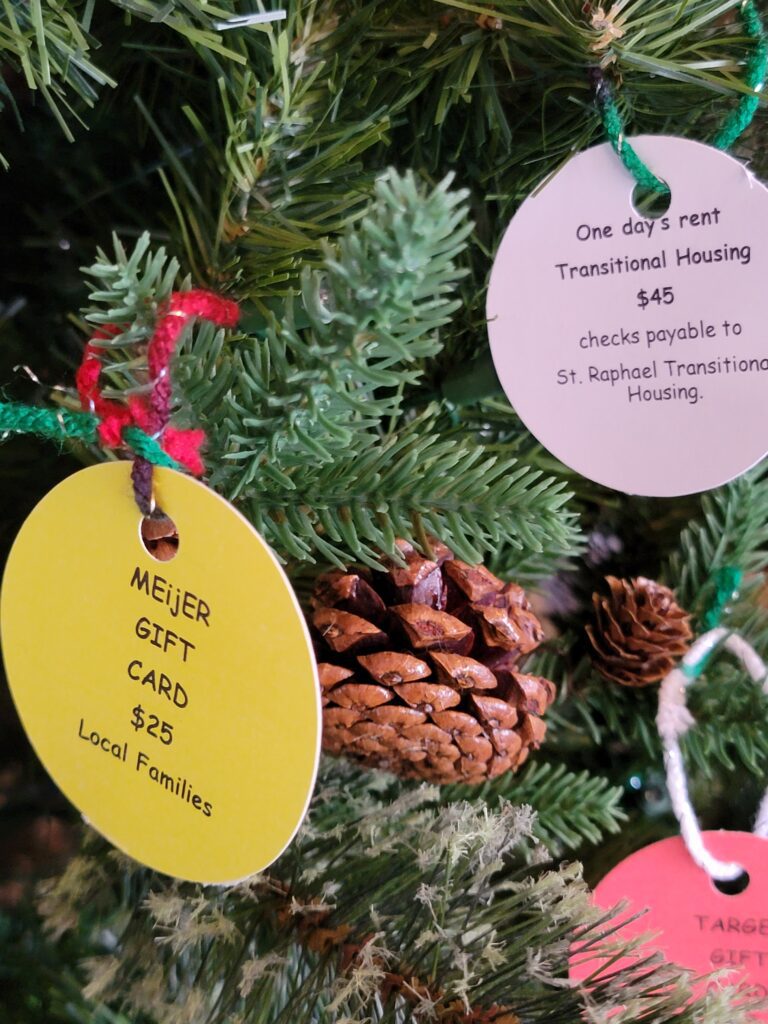 RaiseRight Gift Cards
"RaiseRight" (formerly called Shop with Scrip) gift card fundraising. The parish rotates the ministries that are able to benefit from this great, easy fundraiser, and the school will now be the recipients! This simple fundraiser sells gift cards from many merchants. If you ever shop, eat, or purchase gas, this is the fundraiser for you.
📲Link : https://www.raiseright.com/brands
The tree will be up for
▪️November 25-26
▪️December 2-3, sales of gift cards will take place in the Founder's Room after all masses.