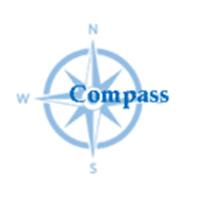 The purpose of the Compass Caregiver Support Group is to support all those who are caregivers to others; whether caring for a spouse, a child or parent, been a caregiver for an extended period of time, or new to the whole caregiving experience, the Compass Caregiver Support Group is a place to land and find rest.
Caregiving can be a blessing in the best of times and a challenge in the worst of times. Caregiving is an ever changing journey that sometimes requires emotional support and a listening presence because it can be overwhelming trying to navigate through our emotions and feelings. Taking time for ourselves to rejuvenate and recharge our caregiving batteries helps us stay-the-course on our caregiving journey.
Compass will meet the 2nd Wednesday of the month at St. Raphael from 2:00pm to 3:30pm, beginning Wednesday, March 8 in Room 137.
Your Facilitator, Kathy Ford RN/Parish Nurse comes with experience of being a parish nurse for 28 years and a part time caregiver to her father for 7 years. She is well versed in what resources are available in the community.
This support group is open to everyone who is a caregiver but registration is required.