All children are invited to join one of our children's choirs in lifting their voices and talents to praise God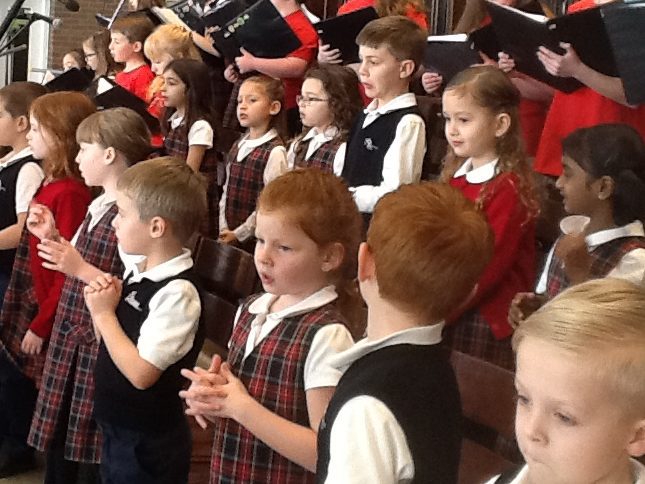 Joyful Noise
(Our youngest ministers: pre-school through 2nd grade)
"Make a joyful noise unto the Lord. Serve the Lord with gladness: come before His presence with singing."
The Joyful Noise learns right away what it means to praise God in song. Their faith journey is just beginning and they find their prayer can be sung. What an eye opening experience for them as they meet God in their hearts when singing. They learn about the Eucharistic liturgy, our most precious ritual, that teaches them they too can be vital ministers of the liturgy, through the gift of song. From September thru May this groups sings approximately one Mass a month, rehearsing on Tuesdays from 3:45-4:30pm.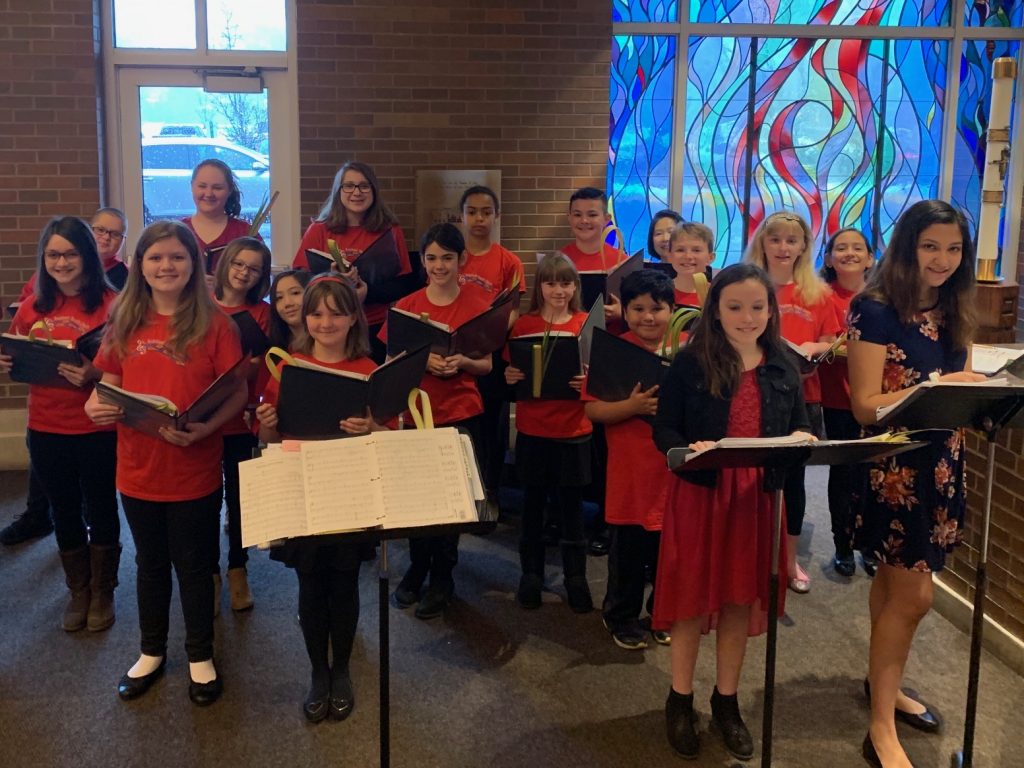 Youth Choir
(Grades 3-7)
The Youth Choir develops both musically and spiritually over the year. They grow through music and vocal technic that gives them the opportunity to minister at Mass and 'perform' for the Lord. They learn to read music, harmonize, and mature in their understanding of the liturgy. As the psalmist acclaims, "All that is within me, praise his holy name!" This age group, pours out their whole self, with great enthusiasm and their music is a blessing to encounter.
Come to rehearse Thursdays after school from 4-5pm and sing at a Mass every 2-3 weeks, from September thru May.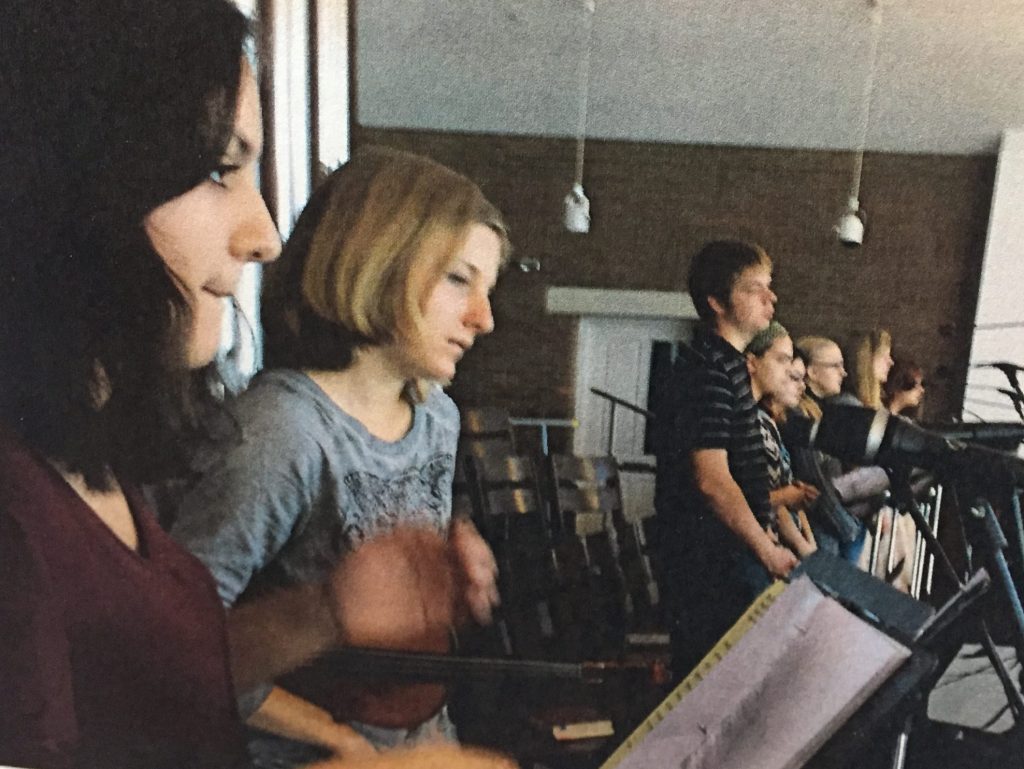 Spirit Voices
(8th Grade – High School)
"Where You go, I'll go; where You stay, I'll stay; where You move, I'll move; I will follow You."
The high school music ministry brings an exuberance of praise and worship to the Sunday Mass. Yes you can sleep in, and still make it to Sunday Mass and SING! The high school music ministry has a long standing tradition of being an important part of St. Raphael's music program. These students bring their talent and experience from their high school or community choirs and we benefit from their awesome sound. Rehearsing Wednesday evenings from 6-7pm gives the group time to develop their own repertoire and keep up with the parish's. Our God is an awesome God and this group is, too. Come, see, and hear why. . .