St. Augustine said, "He who sings, prays twice." For over 50 years, St. Raphael has lived by that decree in its liturgical and musical practice. The liturgies are uplifting and the music soars by both the congregation and the choirs. We're proud of our music history and the many styles of music we practice.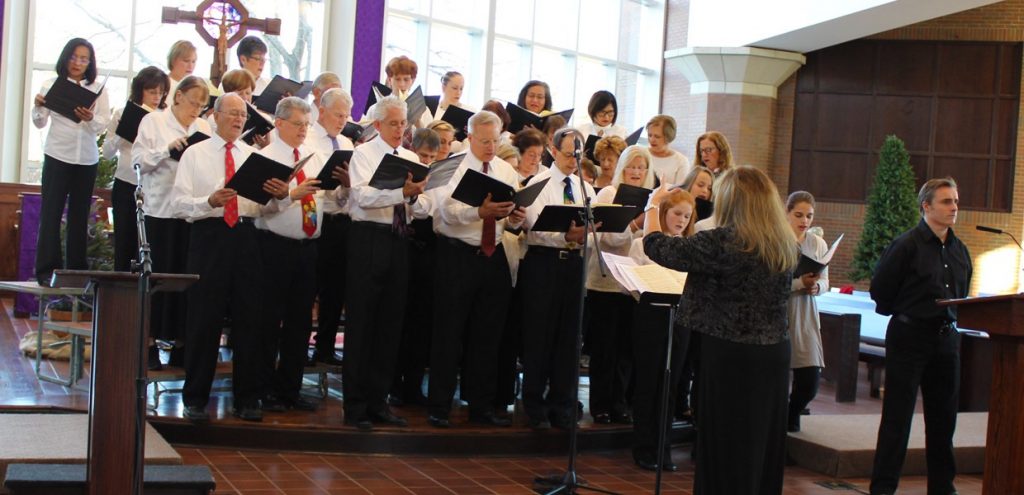 10:00am Sunday Adult Choir
This choir helps create the prayerful experience of music that inspires, comforts and refreshes one's faith. Through many styles of music, its repertoire covers a vast array of church music from simple chant to a vibrant choral anthem. "I will pray with my spirit, but I will also pray with my understanding; I will sing with my spirit, but I will also sing with my understanding."
Let your prayer come alive through music with this choir rehearsing on Thursdays 7:30-9:00pm (Sept-June) to prepare for the 10:45am Sunday Masses and the various feasts throughout the church year.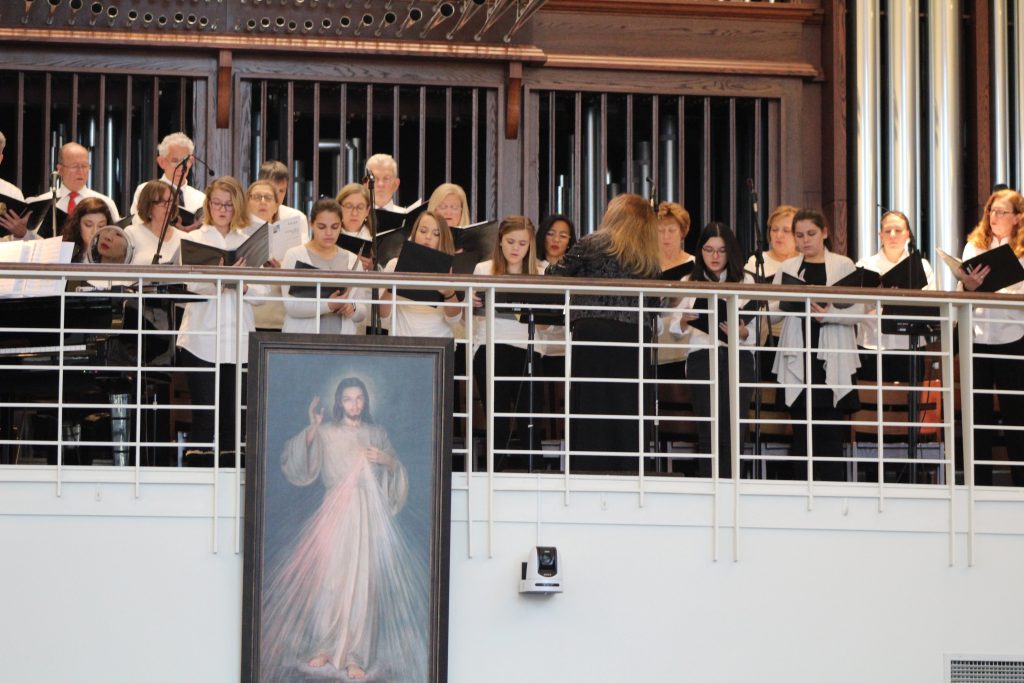 Alive Contemporary Choir
Alive choir lives up to its name. Creating music that comes 'alive' through its charism of exuberant joy when they sing. The group rehearses weekly on Wednesday evening from 7:30-9:30pm. Whether rehearsing or singing at liturgy, the 'family-like' interaction of this group, creates an atmosphere that engages the listener and heightens the liturgical prayer through music.
Singing the 5pm Saturday evening Vigil Mass twice a month, gives one flexibility to be part of a group with a bit less demand.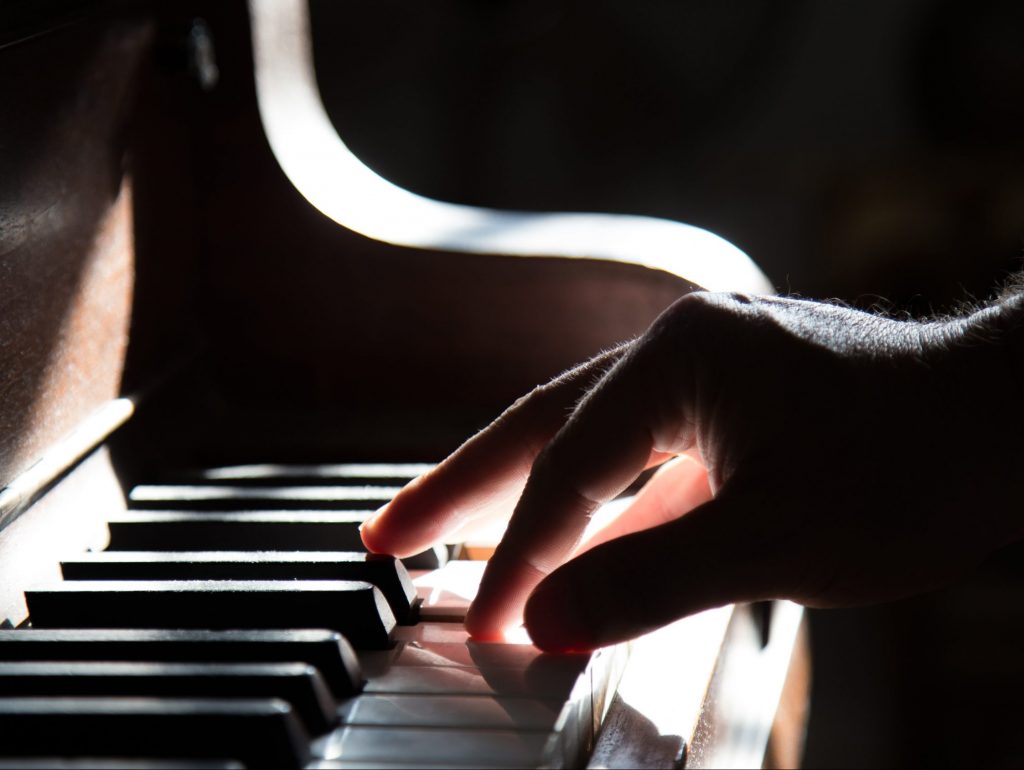 Disciples of Faith Contemporary Choir
When Disciples of Faith (DOF) was created 12 years ago, its aim was to enhance the already vibrant congregational singing of the 5pm Mass assembly. It has created its own style in lilting repertoire of contemporary music from various composers.
With only two rehearsals a month, on Wednesday evenings from 7:30-9:00pm, and two 5pm Vigil Masses a month, DOF strives to transform the singing assembly to a deeper level of praise. "I will sing to the Lord all my life; I will sing praise to my God as long as I live." (Psalm 104:33)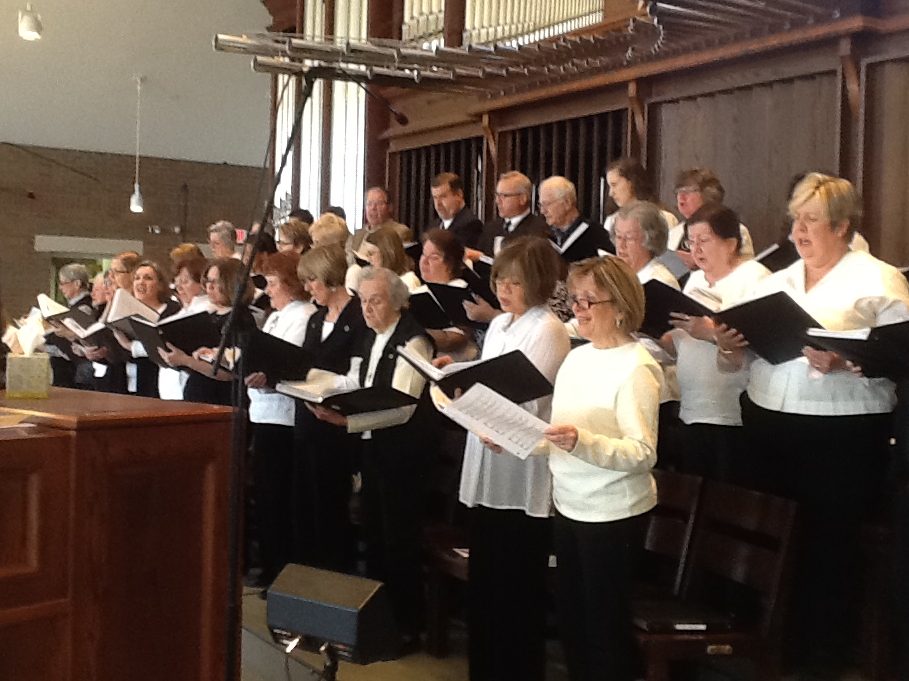 Resurrection Choir
The Resurrection Choir is open to all those who love to sing and are available to minister in a short notice for parish funerals. A very rewarding ministry, this choir allows us to sing for many of our grieving parish family members in their time of need. Phone trees and e-mail notices are sent directly to the members with rehearsals set prior to the liturgy (usually a half hour before the funeral). This choir also ministers at the special All Soul's parish Mass and for Triduum Morning Prayer during Holy Week.