Catholics Reflecting Experiencing Evangelizing Declaring Scripture (CRHP)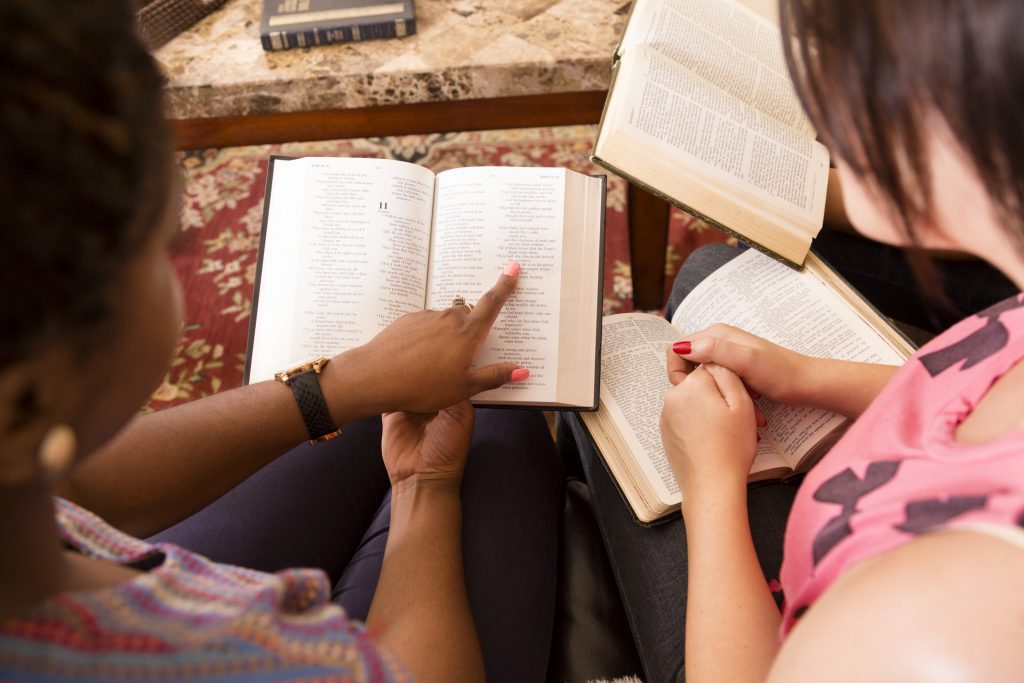 CREEDS is a parish-wide program designed to meet the desire for a deeper knowledge of scripture. CREEDS is geared for adults of any age group and whether you are just beginning to explore scripture or have been at it for some time. We challenge participants to dig into scripture with weekly homework assignments, small group discussion, reflection and prayer followed by a large group lecture presentation.
CREEDS has run a steady enrollment of 100+ men, women since its inception. While most students are St. Raphael parishioners, fourteen area churches have been represented among CREEDS participants. We welcome anyone interested in reflecting on God's Word in a deep, systematic, committed way to join us! At CREEDS all are truly welcome to come and to learn to walk more closely as Jesus' disciples.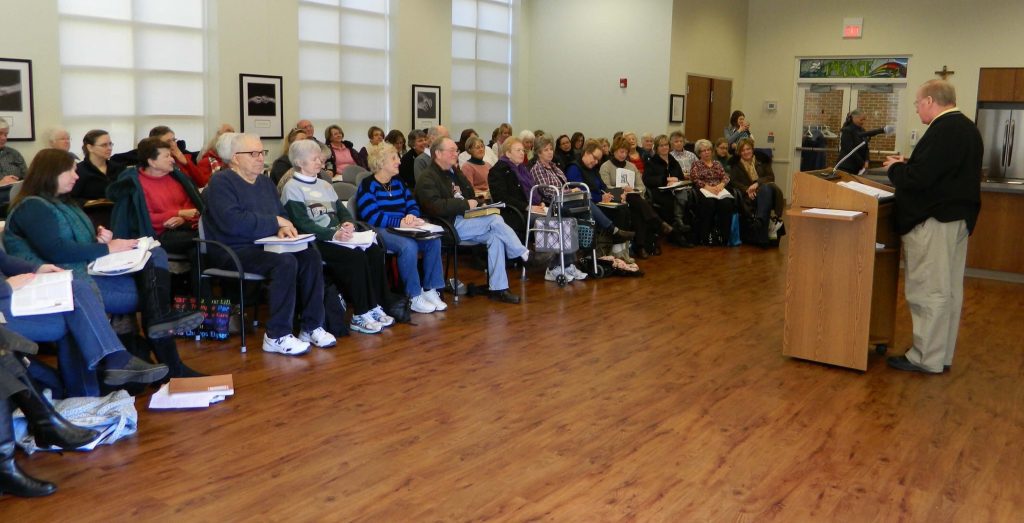 Our scripture scholar and teacher, Fr Robert Carroll, O.Carm., is the Parochial Vicar at Our Lady of Mount Carmel Church in Darien, IL. Father Bob has a long and distinguished career in the education field serving as Principal and President of Mount Carmel High School in Chicago and Principal at Carmel High School in Mundelein. With his love of scripture study and depth of knowledge of the Bible, Fr Bob brings a challenging and thought provoking to the CREEDS program.
For more information or with questions, please contact CREEDS Coordinator Luanne Roth at (630) 229-1876.