CREEDS
Catholics Reflecting Experiencing Evangelizing Declaring Scripture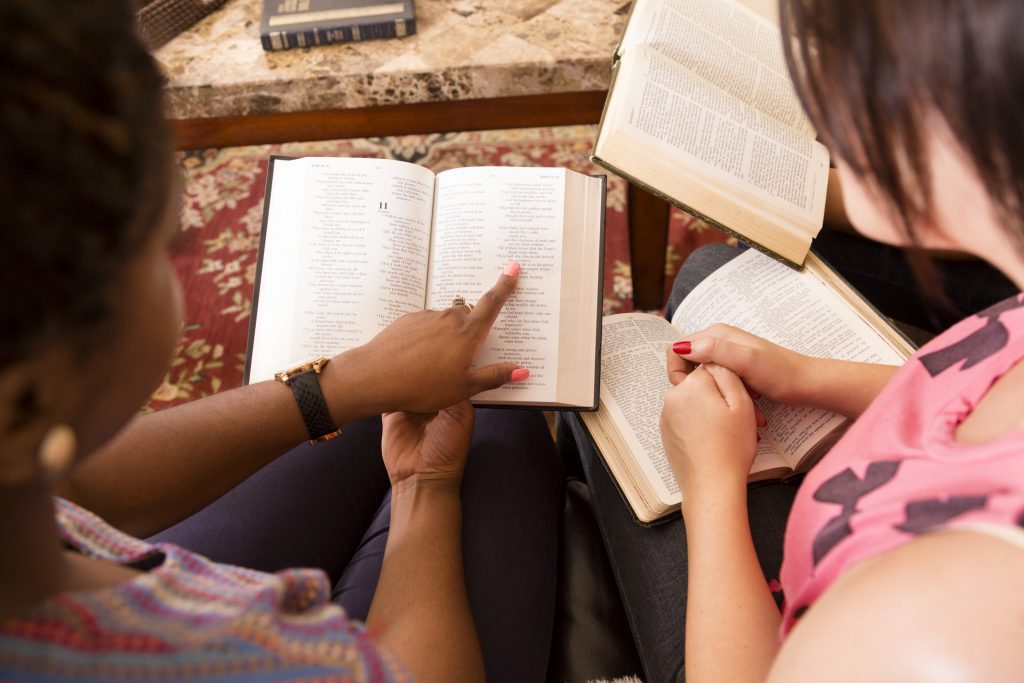 2021/2022 CREEDS SCRIPTURE STUDY
Acts of the Apostles: A Story of the Early Church
CREEDS is a parish wide bible study designed to meet the spiritual hunger of both beginners and veterans. Please join us on Wednesdays as we celebrate our 20th year of study. This year in our study of the Acts of the Apostles, we will journey with Jesus' disciples, especially Peter and Paul, as, led by the Holy Spirit, they spread the message of Jesus in Jerusalem and "to all the nations." It is a story of growth, and of conversion; a story of discovery that God's life-giving plan of salvation is meant for all, even Gentiles. It is a story of journeys, of miracles and healings, of passionate sermons, of persecution and martyrdom. Ultimately it is the story of God's "called community," the church. It is our story.  With our presenter, Fr. Bob Carroll, O.Carm., Ph.D., as our guide we will explore this story of the early church, experience our deep connection with those Spirit-led followers of Jesus, and be renewed in the mission to which we are called.
The 2021 study will officially kick off with a celebration Mass to commemorate our 20th year on Wednesday morning September 15th at 10 a.m. and will continue through April 27, 2022. Participants choose to attend either the morning session from 9:30-11:30am or the evening session from 7:00-9:00pm on Wednesdays.  All CREEDS students, past, present and future are welcome to attend the opening Mass on September 15.
Whether this is your first-time studying scripture, or you are a seasoned veteran, CREEDS will enhance your faith life in wonderful ways through prayer, individual study, small group discussion and large group presentation. Fr. Bob Carroll is the author and lecturer for CREEDS and welcomes active participation at the weekly meetings.
The $75 registration fee includes the 23-week study and all materials. If you have questions or concerns, please call Luanne Roth at (630) 229-1876. 
Contact: Kurt Lange at (630) 615-7607 or klange@st-raphael.com