Confirmation is a two-year program that starts at the beginning of 8th grade. Students will receive the sacrament in the fall of their sophomore year. We use the Chosen Confirmation Program by Ascension Press, which consists of student workbooks, a parent guide, sponsor guide, and DVD segments.
Students are placed in small groups, which will usually meet on Sundays at St. Raphael. Some groups will elect to meet on a different day based on the catechist's preference. Placement is determined by a number of factors including catechist preference, location of home, group size, friend requests, or other accommodations. A typical small group gathering would include social time, a game/activity, prayer, DVD segment with questions and conversation, scripture, and more. This is not a lecture-based program!
Our focus is to help teens grow in their personal relationship with Christ, increase their knowledge of the Catholic faith, the church, and scripture so that they are equipped to become adult disciples of Christ in our faith community.
Please see the Confirmation Packet for more details.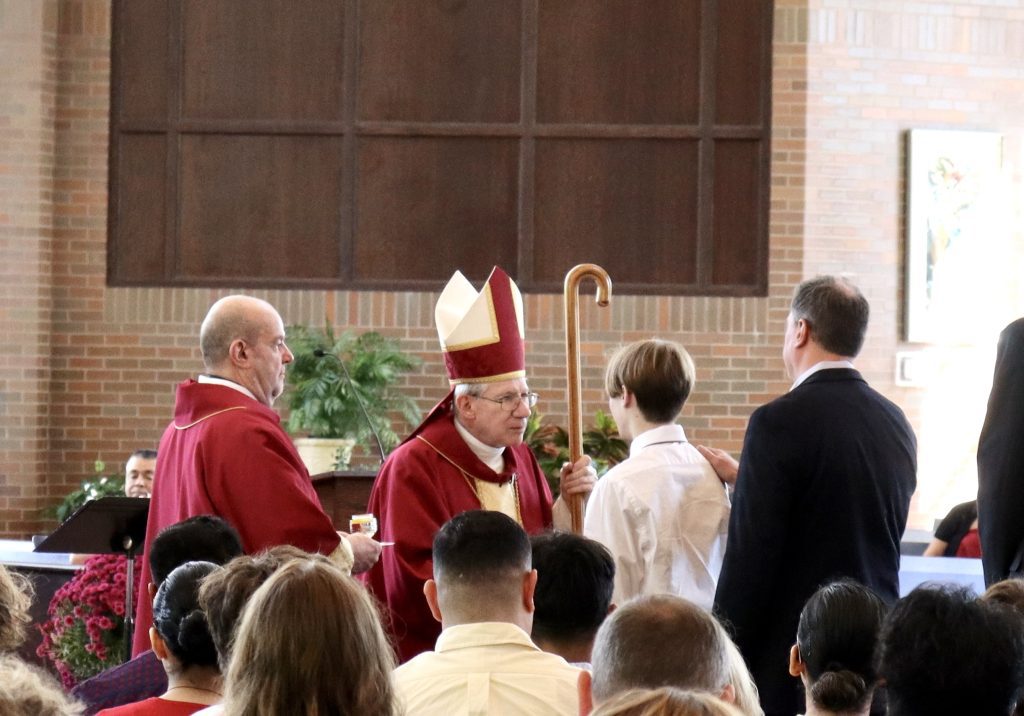 Important Forms
Sophomore Reflections Retreat 2023 Registration Form
Reflections Retreat Leaders
• Adult Team Leader Form
Miscellaneous Forms
• PGC Information and Forms
• Drivers Form
• Blank Permission Form