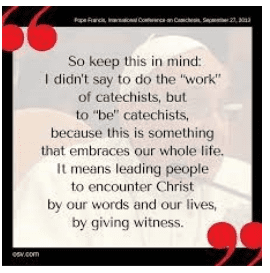 Catechists Needed for 2023/2024… Why You
You will grow in your own faith, learn the teachings of the Church, and deepen your relationship with Jesus.
Your Baptism calls you to share in Jesus' ministry.
Children and teens in today's world, more than ever, need to hear the Good News of Jesus.
You have so much to share with those you'll teach, and you'll have opportunities to share your faith with other catechists.
You'll be helping our young Church deepen their relationship with Jesus.
It's our job: Jesus sent us to "go and teach all nations."
If you are feeling called to give your time and talent review the ministry role descriptions to learn more. Do you want to know more about what is involved, please contact Michele Kmety at 630-615-7642 or mkmety@st-raphael.com Chris Traub at 630-615-7609 or ctraub@st-raphael.com. Click here for our catechist interest form.
We have openings in 1st grade through 8th grade. Let's make this a successful faith formation year!
Our Mission
The mission of St. Raphael's Youth Faith Formation Program is, with the assistance of the parents, to help the children know Christ, love Christ, and follow Christ. This means that, regardless of age, the program helps the children…
• Know and Understand the "Good News" – Younger children learn about Jesus and how to "love God and one another". Older children learn about the life of Christ and the tenets of the Catholic faith such as the Sacraments, Commandments, Beatitudes, etc.
• Develop and Deepen Their Faith – Children realize the importance of Jesus in their lives and how they need to rely on him for help.
• Pray – Children learn how to pray and why it is important.
• Serve Others – Children learn the importance of helping others without expecting something in return.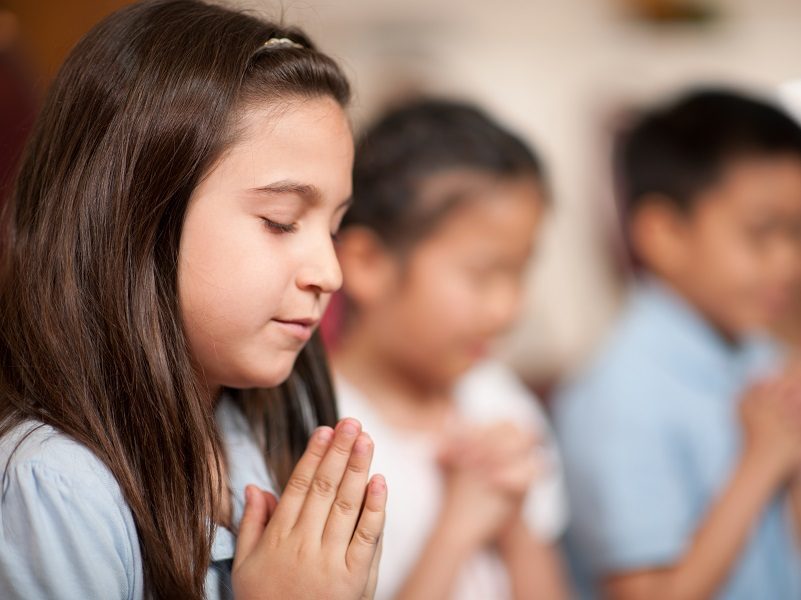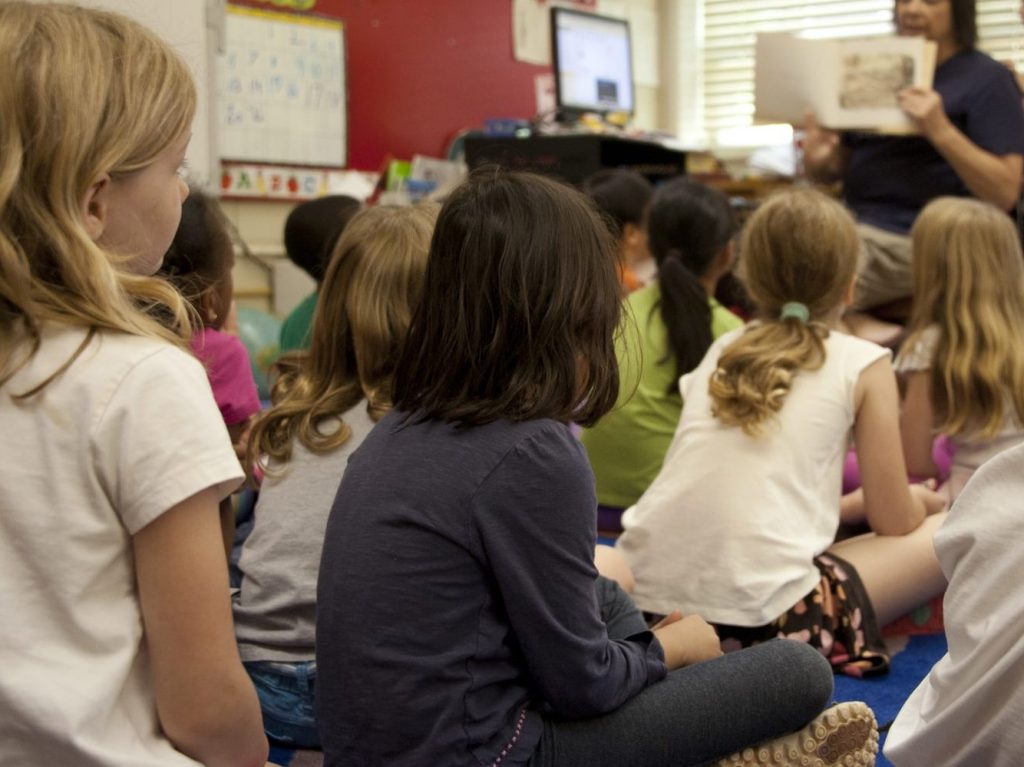 Youth Faith Formation Classes
Grades 1 – 6
Youth Faith Formation is a partnership between the family and the church. Our goal is to raise faith-filled children together. Formal formation begins in Grade 1. Classes are taught onsite. Scroll down for parent resources and important forms.
Mondays: 4:45-6:00pm
Tuesdays: 4:45-6:00 pm
Tuesdays: 6:30-7:45pm
First Reconciliation & Holy Communion
Grades 1 – 2
Preparation and celebration of First Reconciliation is held in the fall during 2nd grade. Celebration of First Holy Communion is held in the spring during 2nd grade. It is necessary to complete both Grade 1 and Grade 2 to receive Reconciliation and First Holy Communion. Older children who did not receive their sacraments in Grade 2 may participate in a special sacramental preparation program.
First Reconciliation: 2024 date soon to be posted
First Communion: 2024 date soon to be posted
First Communion Practice: 2024 date soon to be posted
Details will be communicated to the families.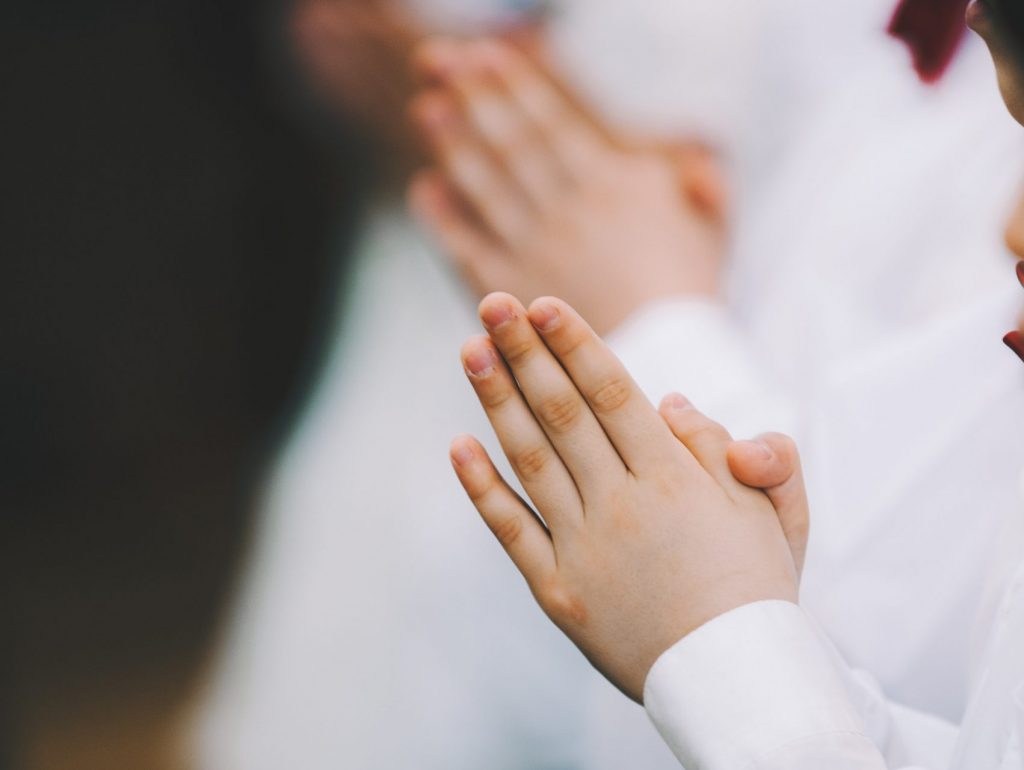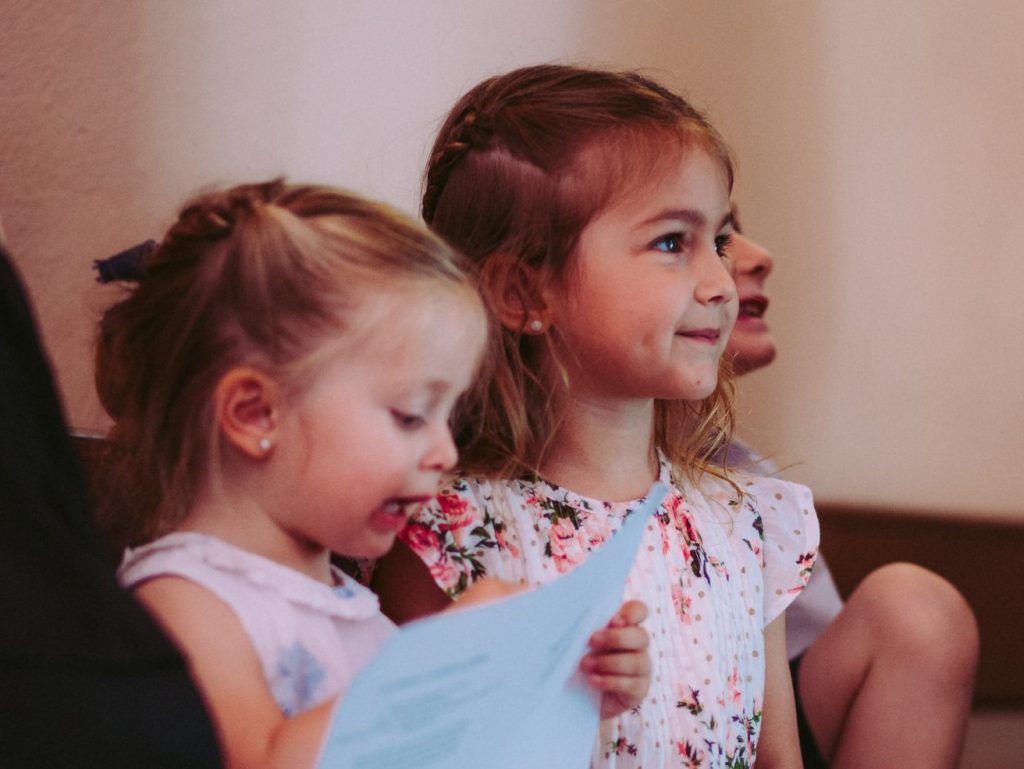 Children's Liturgy of the Word
Age 4 – Grade 2
On Sundays during the 8:00 am Mass, children have the opportunity to participate in Children's Liturgy of the Word. Children are lead out of church before the First Reading and return Preparation of the Gifts. During that time, kids hear the readings on their level, listen to a homily, pray the Prayers of the Faithful, and the Creed. There is no registration necessary. Listen for Father to ask the children who would like to participate to come forward during the 8:00 am mass
Parent Resources