St. Raphael 60th Anniversary Celebration Details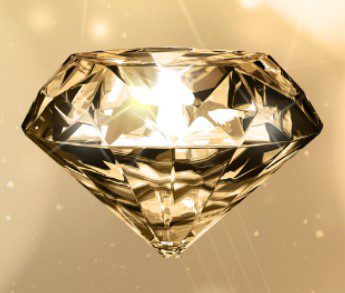 St. Raphael's 60th Anniversary

September 7, 2023Dear Parishioners, With Praise and Thanksgiving to Almighty God, St. Raphael celebrates our 60th Diamond Anniversary. St. Raphael has become stronger and more vibrant with each passing year. Thanks to parishioners like you, we can provide spiritual events to keep our faith alive, beautiful music to enhance our liturgies, a thriving school, Religious Education, and Youth programs connecting the young people of our parish and encouraging all to follow the Holy Spirit.

To celebrate our Diamond Anniversary uniquely, a Dinner Dance at Butterfield Country Club has been planned, and we are inviting you to join us for this celebration. This event will take place on Saturday, November 11, 2023. Formal invitations will be forthcoming to your home next week.
This evening, being held at an exclusive members-only club, will include a cocktail hour with an open bar and passed hors d'oeuvres, a custom, made-from-scratch plated dinner, and mouthwatering desserts created by the Head Chef. The evening also promises fellowship, community, and, of course, dancing! Special invited guests for that evening include our former Pastor Father Ted Weitzel, and many former Associates. We have contacted our beloved Sister Anne and hope she can celebrate with us. Due to capacities at Butterfield Country Club, dinner seats will be limited and offered on a first-come, first-serve basis, so if you just can't wait for your invitation in the mail, please click HERE to secure your ticket(s) today. In addition to purchasing your tickets, we have some exceptional sponsorship and underwriting opportunities to help support the many Religious that have helped build St. Raphael into the beautiful community it is.
Sponsorship Opportunities
Diamond Sponsor – $5,000 (and up) includes dinner tickets for eight guests and five Diamond Raffle Tickets.
Ruby Sponsor $2,500 includes dinner tickets for four guests and three Diamond Raffle Tickets.
Sapphire Sponsor $1,500 includes dinner tickets for two guests and two Diamond Raffle Tickets
Emerald Sponsor $750.00 includes one Diamond Raffle Ticket.
All sponsorships include your company or family name/logo on our Anniversary website and in the evening's program, along with recognition during the event.
Diamond Raffle With this being our Diamond Anniversary, we thought it would be exciting for one lucky winner to win a diamond pendant necklace. Raffle tickets are $50 each and will be sold until November 11th. The winner need not be present to win, but it would be special for the lucky person to receive their diamond at the event.
Diamond Raffle TicketsWe look forward to celebrating the past and future of St. Raphael with you all and truly hope you can join us for this special evening. To claim your sponsorship position or to learn more about how you can participate in the Anniversary event, please contact Michele Blando – (630) 615-7629 or mblando@st-raphael.com
See you at the event,
The Anniversary Committee