SENIOR BREAKFAST CLUB – for Seniors 60 yrs and older – February 9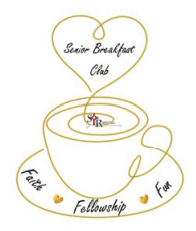 Looking for a senior club to share your faith, meet new people and do some fun activities with for a couple of hours once a month? If so, this club's for you! This is a brand new
club open to anyone 60+years old. We are kicking this club off with an Anointing Mass by Fr. Dan Bachner at 11am and a catered luncheon to follow. This club will then meet at it's regular day and time slot of the 2nd Thursday of the month from 9:30 am to 11:00 am.

Time: 11:00 am Anointing Mass
Luncheon to follow in Room 162
Reservations required: Deadline, Friday February 3rd
Contact Kathy Ford RN Parish Nurse/Director Pastoral Care & Service
630-615-7613 or kford@st-raphael.com