Rejoice! He is Risen! Alleluia Letter from Fr. Dan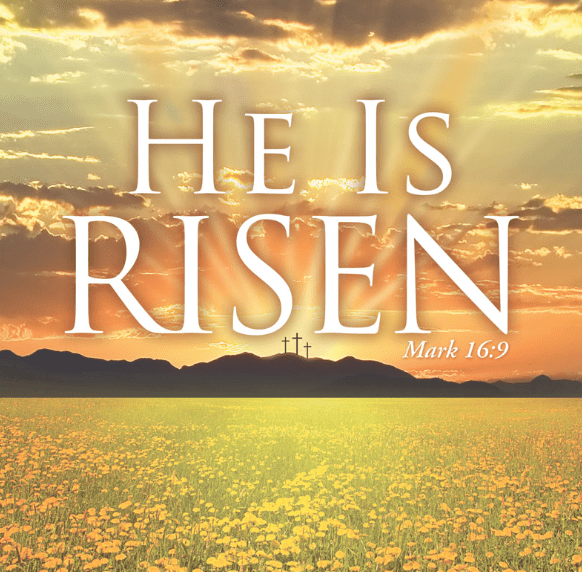 Despite the violence, war, and sorrow which envelops our world, we are called to Rejoice. We must remember now in our time, that two thousand years ago a man named Jesus lived and ministered in a country seized and governed by a foreign power. Death and crucifixions were part of the landscape. Man's own inhumanity to man was the cultural norm.
Into this darkness came the Light of the World. Despite our sinfulness God our Father chose to send His only Son that we may receive the gift of salvation by the sacrifice of Christ on Calvary.
So it came to pass that on a hill in Jerusalem, Jesus was cruificied between two thieves. All had abandoned him save his mother and a few disciples. When humanity's darkest hour appeared and it seemed that mankind had rejected God and killed his only Son and heir, God was breathing new life into his creation, and restoring the beauty, love and mercy which was lost.
A New and Everlasting Covenant was established by the Lamb of God at the Last Supper, who willed to save us from everlasting death, and share His inheritance with all the brothers and sisters redeemed by His sacrifice. The Greatest moment in human history happened while nobody truly understood what the almighty was accomplishing through His Son Jesus Christ and the power of the Holy Spirit, as God made man arose Glorious and Immortal on that Easter Day.
We must rejoice as Catholic Christians, for we know we have been saved and redeemed by the blood of Christ. That despite sorrow and misery, God had destroyed death and sin, and given us the grace of being called sons and daughters of the living God.
God has a plan. We, His Holy People will not allow darkness to steal our Joy, that in Christ, With Christ, and Through Christ we have become a Royal Priesthood. Therefore we must Rejoice on Easter and Proclaim with all our mind, heart, and strength, that Christ Has Risen, Alleluia. May all our words and actions proclaim that Jesus is Lord of our lives.
I wish you all a Joyous and Blessed Easter filled with every grace and blessing. May our Resurrected Lord fill your hearts and homes with His peace, and may Mary the Queen of Peace lead you to the Love of Jesus.
Pax,
Fr. Dan Bachner, Pastor